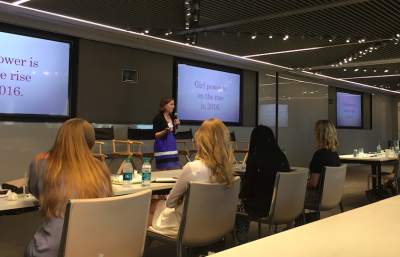 MassLive Media seeks interns for 2018 Paid Summer Internship Program
Our Summer Internship Program is a highly selective 8 week paid national talent development program designed to be a springboard for individuals with a demonstrated interest in journalism, marketing or sales. Our summer interns will work with our local teams at an Advance Local affiliate in Alabama, Louisiana, Massachusetts, Michigan, New Jersey, Central New York, Ohio, Oregon, Staten Island or Pennsylvania.
Highlights
As a participant you'll be immersed in the local market for 8 weeks and then come together for a national summit in the New York City area with fellow interns from across the country. You will get a chance to network, hear from industry experts, and participate in a variety of activities around the city.
Who should apply?
Current, full time juniors or seniors pursuing a bachelor's degree in Journalism, Business, Communications, or related fields, or with prior work experience in these areas.
Opportunities
Content Interns will help produce stories for our readers on local issues and topics. Intern will report directly to a content editor and have the opportunity to make significant contributions to the local media group as well as the larger community.
The Sales & Marketing Interns will work alongside the digital sales and marketing team to develop multi-platform advertising solutions for our local and regional clients
Dates
APPLICATION SUBMISSION:  November 4, 2017 – January 15, 2018
INTERNSHIPS: June 4 – July 27, 2018
Testimonials:
"I think the summit was a lot of fun and very life changing. I met many new friends and learned a lot about the company and my future career."
"I can't stress enough how grateful I am. I'm incredibly inspired to work hard next semester to land a job…I'm so lucky to be able to take the valuable advice the speakers shared with me for the rest of my marketing career."
"This experience not only was educational but also unbelievably fun and gave me the opportunity to meet new and extraordinary people." 
"I can't stop telling my supervisors how wonderful the experience was and how amazing you all are."
Advance Local and its affiliated companies are Equal Opportunity Employers, which do not discriminate on the basis of race, color, religion, gender, national origin, age, sexual orientation, physical or mental impairment, or any other category protected under federal, state or local law.