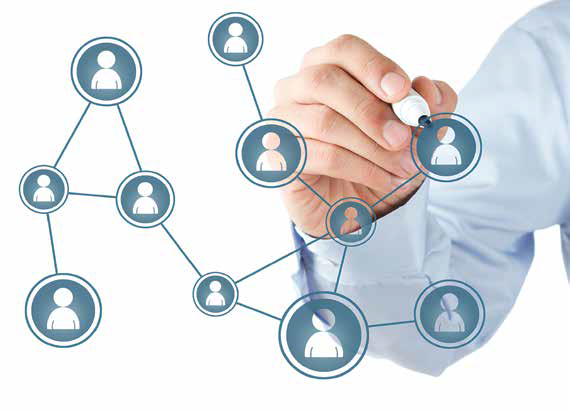 It's no secret that LinkedIn is deemed "the professional social media network," and for good reason.  With more than 500 million users, it's where business professionals spend time keeping up with industry news, peers, and research.
The focus of LinkedIn is on learning, networking, and creating relationships based on mutual business interests – the hallmarks of more traditional in-person networking and word-of mouth marketing since people began doing business together at all.  Now, finding the right people to proactively connect with for business has become exponentially faster, easier, and more laser-focused. Here are six important reasons to use LinkedIn effectively today, and there are certainly many others.
1) Establishes Credibility
Who do you trust more?  Someone who says they can do something, or someone who actually does it?  Your business's LinkedIn page can show off all the relevant, useful and helpful business and industry information you share, and you prove that your company keeps on top of trends.  You also show that you want to provide resources and insights to clients.
2) Creates Networking Opportunities
LinkedIn is searchable, so having an up-to-date company profile is critical. Make your business available to find when people need a company with your unique skills and services.
When you initially meet a new business acquaintance (at an event, client meeting, webinar, via social media), a professional way to stay in touch is by connecting on LinkedIn.  And if your profile and company page put your best foot forward, that new connection can see those unique skills and abilities you have highlighted in one place.
3) Keeps Your Industry Knowledge Current
While LinkedIn was born and raised to be a business networking tool,  it is also a simple way to keep on top of business and industry news. By checking your LinkedIn homepage, you'll see updates by people you're connected to and companies you follow.  If someone is following your business, you also have an opportunity to share useful information with them and establish your company as a thought leader in your industry.
4) Shows You Are Part of the Community
LinkedIn Groups exist as another way to join up with people who share common business interests.  Locally, nationally, or globally, there are Groups around both broad and niche topics where you can exchange ideas, ask questions, and stay involved and connected to people based on wanting to learn more about specific topics.
5) Makes You Easier to Find
Since Google (and Bing, and Yahoo) trusts LinkedIn and LinkedIn gets so much traffic, your company page is likely to come up as one of the top results when people do a search for your company name (an SEO benefit).  Keeping up to date information can ensure that info is accurate when it comes up in searches about your business.
6) Paints a Positive Picture of Your Company
Accurate profiles also allow you to push older, inaccurate information down in search results over time.  If your page is full of industry tips, that's likely one of the first things people see.  They'll immediately recognize you as an industry expert. Additionally, they'll see that you are contributing in a positive way and providing something of value. All this helps paint the picture that your business is a trustworthy one, and hopefully for the consumer, one that they'll want to do business with.
All of these benefits do require putting some time, effort, and thought into your LinkedIn strategy, but the benefits are plenty. For further questions or help building your business's LinkedIn profile, contact us today.