CONQUESTING THE COMPETITION
A Cannabis Retail Location recently launched a geo-fencing campaign, serving ads to people who visit surrounding dispensaries/provision centers, and retargeting them after they've left the store. Additionally, the campaign tracks foot traffic conversions – so, of those who were served the ad while they were at a competitor's location (or retargeted after they left), we know how many visited our client's location later.
PERFORMANCE RESULTS
In one month, our client generated a l.34% CTR and 156 foot traffic conversions. It typically takes six ad exposures to recall a brand. To see this many foot traffic conversions (aka ACTIONS) is really some­thing amazing.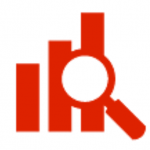 164,076

served impressions
–
25 seconds

in-view time
–
1,295

universal interactions
–
2,203

clicks – 1.34% CTR
–
156

total foot traffic conversions
WE'RE HERE TO HELP
Grow Your Business
This is the new MASSLIVE MEDIA GROUP. Our business is making your business smarter. Contact us with any opportunities for us to help YOU.