Healthcare has made the shift towards a value-based system. Because of this, there is one trend that isn't going away in digital healthcare marketing: the focus on the patient. This is because healthcare organizations depend on patient satisfaction to maintain their current patients, get referrals, and gain new ones.
The good news is that organizations that promote themselves digitally will benefit from the increasing consumer involvement in healthcare. Providers are at an advantage because digital marketing is facilitating an exchange of information between them and their patients. But what are the best strategies for reaching patients? We've outlined some of the most effective ones below:
Storytelling
Frame your healthcare facility as a caring and engaged organization. This is the best way to focus on brand awareness as well as gain and retain new patients. Your story needs to be about putting the patients first.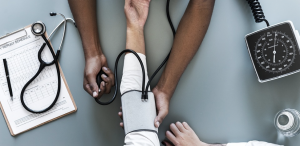 These days, patients are turning to the internet to research their healthcare. Engage patients in their researching stage by providing them with up-to-date information about the health care professionals in your organization.
In addition, marketing is cyclical and should focus on what the patients are experiencing throughout the year. During Mother's Day, you can run maternity stories, weight loss after the holidays, flu shot information in the winter. Of course, focus on general and educational information to keep in accordance with HIPAA.
Video
Don't forget – content doesn't just mean the written word. Video marketing is extremely effective for healthcare organizations. Creating videos to post along with your content can greatly enhance your content marketing strategy. According to a study by Moz, posts with videos receive nearly 300% more inbound links. Consider creating patient education videos that explain a complex subject in a short but compelling way, or interview doctors in your office to bring the human factor to your healthcare organization. Make sure to post these videos on your website and share through social platforms like Facebook and YouTube.
Social Media
Engaging with patients means that healthcare organizations need to take it one step further than just posting information on a website. That is why social media is an important component of healthcare marketing. In fact, 90% of adults 18-24 say they would trust medical information shared by others in their social networks, while 41% of all patients say social media impacts their choice of healthcare providers. Replying to patient concerns in a timely manner is important for healthcare organizations and encouraging patients to provide feedback on their experience can be an effective social strategy. Healthcare providers should be using social media as one channel to amplify their story.  Keep in mind though, that social media is only effective if it is consistently managed.
Website and Search Engine Optimization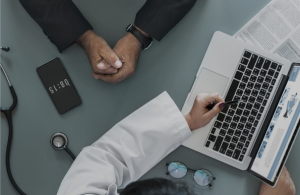 If you want your organization to be discovered online, you need to have your website content optimized. In terms of Google, there are two primary metrics: relevance and authority. Relevance is a measure of how relevant your website content is to your business. The algorithm can measure this through how the content is related to the intent of the search, keywords, back-end tags and meta descriptions. Authority is the measure of how trustworthy and valuable a page is. This is based on rankings that include how many times people share or link back to content, how well the site runs, and if it is optimized for mobile usage. In basic terms, the best way to optimize your website is to make sure the content you create to tell your story needs to be valuable, up-to-date, and of good quality.
Email Marketing
Email marketing is still a standard way for businesses to reach their audience if done right.  The best email strategy is a targeted and personalized one that reaches the right audience with the right message. Use personalization techniques that enter in recipient's names when sending, include a catchy subject line, fill the email with relevant and useful content for the readers. It always goes back to the story and making sure that the patient is getting quality information that aligns with your brand.
By using digital tools to communicate relevant information and educate your patients, you will inevitably build relationships that will help you retain your current patient base and build a community of well-informed and engaged patients that are loyal to your organization. For help with your digital healthcare marketing needs, contact the team of digital experts at MassLive Media today.