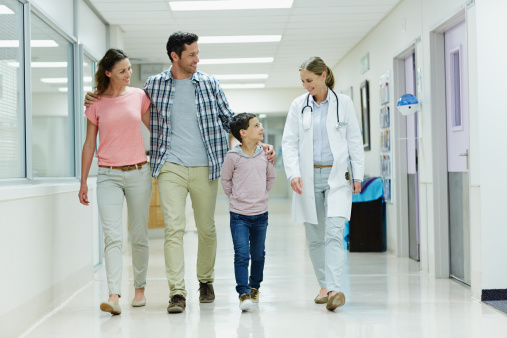 Digital marketing in the healthcare industry has quickly overtaken traditional channels as more and more patients are researching healthcare options and information before they consult a healthcare specialist. According to Think with Google, 77% of patients use search engines prior to booking appointments, and 44% of patients who search hospitals on a mobile device schedule an appointment. This means that marketers need to convey the quality of the treatment and associate that with their brand before a patient enters the building. Patient awareness starts long before they enter the room, so make sure they have as much possible information online, because they will be looking.
Here are the key digital marketing strategies that have gained popularity in the healthcare industry.
Make Sure You Are the Content They Read
Patients typically do a search on symptoms and condition terms. In fact, 50% of consumers use a health information site before booking an appointment. Producing high quality informational content online is crucial in catching the attention and trust of patients. See our post on the different forms of content marketing and their benefits, and make sure to choose the content form that best suits your clients.
Share Information Quickly with Video
Videos have strong audience appeal, and they have become a more and more popular tool for healthcare marketing. Practices can share stories and information by streaming video on their websites and social media platforms. The videos have an educational impact, and the comment sections of these videos can allow patients to ask questions and get replies within seconds.
Make Your Mobile Website Responsive
Responsive websites are designed to reformat to properly fit mobile devices. This has become a digital standard. With high competition in the industry, you could miss out on potential clients by having a poor mobile website.  Viewers are  unlikely to stay on your mobile page, and Google's mobile-first algorithm lowers your search results. Many people use their phone to research health-related issues. You need to make sure your mobile website is responsive.
Location Based Advertising- Bring Them to Your Content
 Alert potential patients to your nearby practice when they are on their mobile device near you. Location based advertising will target the surrounding areas of your healthcare facility. This pulls customers to your website so that they are seeing your content and using your mobile responsive website.
Currently, the healthcare industry has to keep up with patients who have access to a wealth of information. Utilizing the top marketing trends can help you engage potential and current clients. Additionally, it places you as a thought leader in the industry. It has targeting capabilities and conversion tracking beyond what traditional marketing can provide.
Contact us to learn more about how we can help you stay on top of marketing trends, and in front of patients.