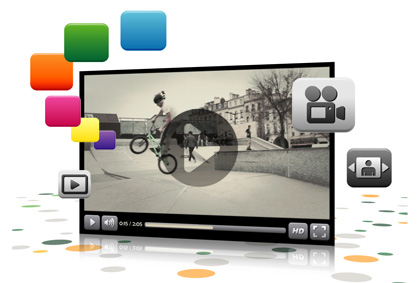 Let's take a step back and get down to the basics of a good video strategy. Best practice states they should be 15-30 seconds in length, which most platforms accept. Remember that the most important message should be within the first 5 seconds.
If you think longer videos will better suit your audience, host them on your website and YouTube channel.
There are two ways to ensure that search engine bots find your video: sitemaps and schema.org
Google Webmasters recommend schema as the preferred method for marking up video content because they also provide a sitemap protocol for a different way to let Google know what video content exists on your website.
YouTube
Hosting your video on YouTube is free and easy. However, make sure you are optimizing for the custom thumbnails, titles, descriptions, and closed captions. According to Tubular Labs, "Thumbnails are your "magazine covers". They're your initial impulse as to whether a viewer will be interested." They suggest that you "write titles that pitch the value of the video, not just explain what the video is, and use the description to offer the viewer added value." As a result of using these basic features, you should see a rise in clicks on your videos.
To bring even more light on how to make sure the videos you upload to YouTube are seen, make sure to optimize for watch time. According to Reel SEO, watch time is not simply how long a user watched your video, but really "… a measure of how much your video contributed to a users' overall time watching videos on the site." Read more about this important metric by reading their guide: Watch Time: Optimization Guide for YouTube Ranking Factors
Your Video
Your video should be produced in high quality definition. Furthermore, consider using one of these HTML5 video tag formats – MP4, OGV, WebM, or WebVTT. Here's an article outlining the benefits and incompatibilities of each by Unleashed Technologies. They site that WebVTT is the most compatible video format today.
The HTML5 video tag ensures that no matter which device a user has, video will load accordingly. If your video leads to a landing page, ensure it is responsive so the user experience is streamlined.
Growth in video is on the rise, and it's in your best interest to jump on this trend now. What's more, even a giant like Facebook is now more likely to promote your video content before other sponsor posts that can clutter your news feed. Stay in the loop with the ever-changing digital landscape!
If you have any further questions about local video strategy or want to kick start your own video campaign, contact us today.