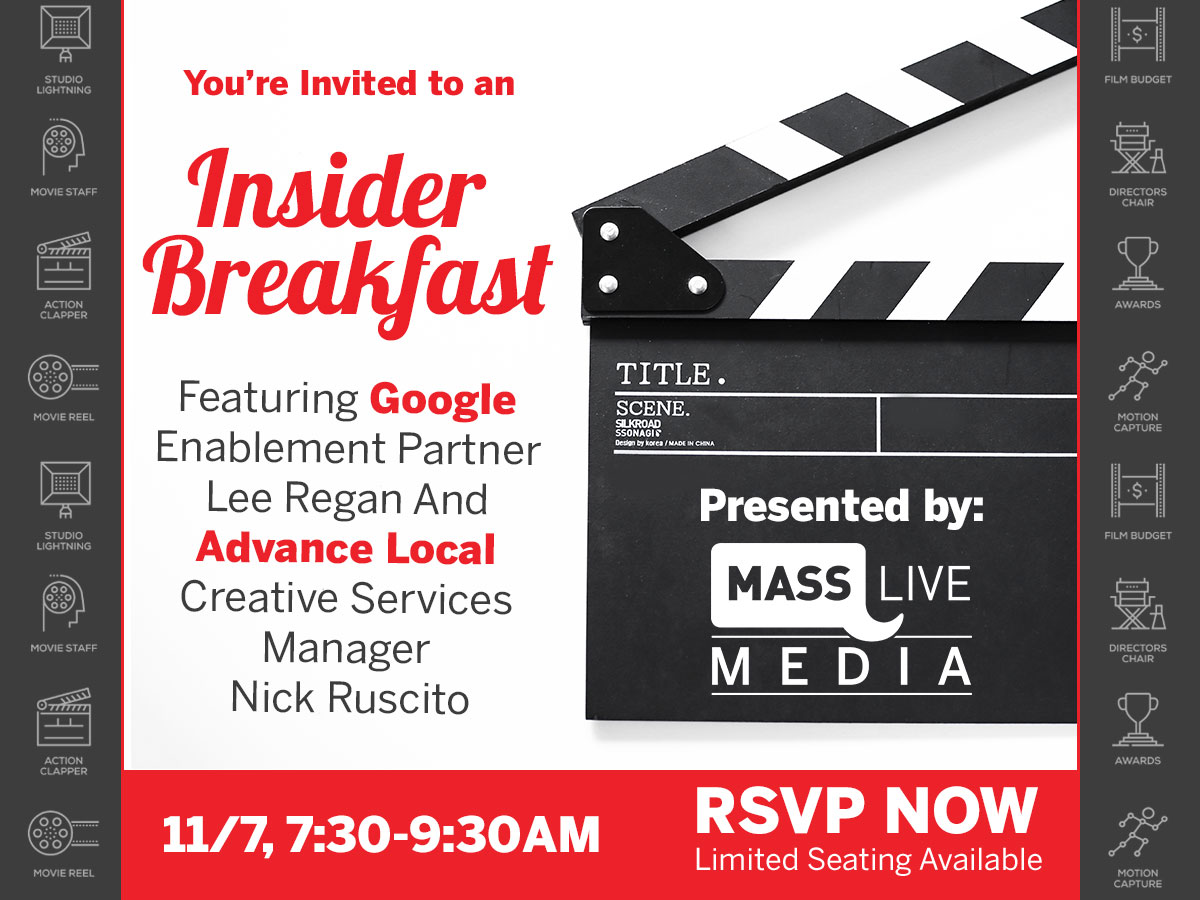 Every marketer looks to reach their target customers, capture their attention, and get results from their marketing efforts. Including video in marketing solutions is a growing trend that results in increased ROI and provides higher levels of engagement in viewers.
So why isn't every marketer using digital video solutions?
Join MassLive Media for an Insider Breakfast. Rethink your marketing strategies and learn how to connect with more consumers digitally with Google Enablement Partner, Lee Regan. Then, walk through the steps of how to create engaging video content for your digital marketing needs with Advance Local Creative Services Manager, Nick Ruscito.
This event is free, and a complimentary breakfast will be provided.
Limited seating available; register today.