Know If Your Campaign is Effective
Optimize Your Digital Campaigns
Starting a campaign with MassLive Media is just the beginning of your journey. We work with you all the way through to ensure your campaign is running smoothly and report to you the results on a regular basis through to the end. We analyze every aspect of your campaign and help to optimize it so you get the most out of the dollars you spend.
We Give You The Best Resources to Optimize Your Business' Performance
At MassLive Media, we offer a wide array of analytics and reporting tools to make sure you're advertising to your potential. From enhanced reporting and daily optimization to access to the account management and optimization teams, we do everything we can to ensure you make the most out of your investment.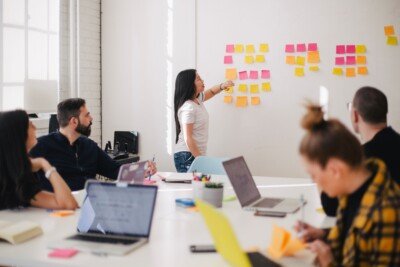 What's Next? Here's Who You Will Be Working With
Meet the team that will be helping you with analyze and optimize your digital campaigns.
Danielle Bachini

Customer Success Manager

Zela Jones

Customer Success Coordinator

Ellen Duffey

Customer Success Coordinator

Rob Madrid

Director of Digital Strategy

Justin Lincoln

Digital Analytics & Optimization Manager
"While working with MassLive Media, communication has been extremely open. We can get monthly- or even weekly- reporting on our campaigns. As a company, we need the numbers to know how effective our ads are being; and the campaign has been dramatically successful. Working with MassLive Media has been a game changer."

Center Manager at CleanSlate Recovery Center

"MassLive Media was an ideal partner for us as we dipped our toes into the waters of digital display and optimization. They recommended fitting solutions for our specific needs and budget and provided us with an ongoing education as we progressed through our 2016 campaign."

Insurance & Financial Services

"We realized that traditional media just wasn't covering all of our bases. We knew we needed to find a true digital partner to really hit the audience that we need. We now use the full suite of digital products that MassLive offers- from SEO and SEM to in-story video. It has all been very effective, and the ability to really tweak [our marketing plan] every month and sit down with our team to see what is working and what is not working has been incredibly helpful. It has allowed us to be really nimble and adjust to the market with changes that have positively effected what our outcomes have been."

VP of Enrollment Management and Marketing at Elms College

"We weren't reaching who we wanted to reach just through a print ad, radio or TV. We have seen great success in the past three years with all of the digital advertising that MassLive Media has done. I highly recommend [them] to anyone looking to do these types of programs. We have seen a lot of people calling to tell us that they have seen our ads on MassLive. The numbers we have been getting back on quarterly reports have been extremely impressive, and have led us to continue to do more [digital advertising]."

Marketing Officer at Monson Savings
WE'RE HERE TO HELP
Grow Your Business
This is the new MASSLIVE MEDIA GROUP. Our business is making your business smarter. Contact us with any opportunities for us to help YOU.