The Top of the Page:
Search Engine Marketing
When a prospective customer uses a search engine to answer a question about how, what, where or which product, he or she is raising a hand, saying "I have a question!" Search Engine Marketing (SEM) is all about positioning your brand as the answer to the question. But SEM isn't just about cost per click or quality scores. It is about how your entire website landscape works cohesively together. We help you with all of it.
There is a lot that goes into SEM, and we are the marketers that can help you get it right. Get help moving the needle on your traffic.

71%
of consumers begin by using a search engine to discover new products and services
(Forrester)
74% Reported
using search to compare or research a brand
(Forrester)
Paid Search Ads
can increase purchase intent by up to 28%
(Bing Ads)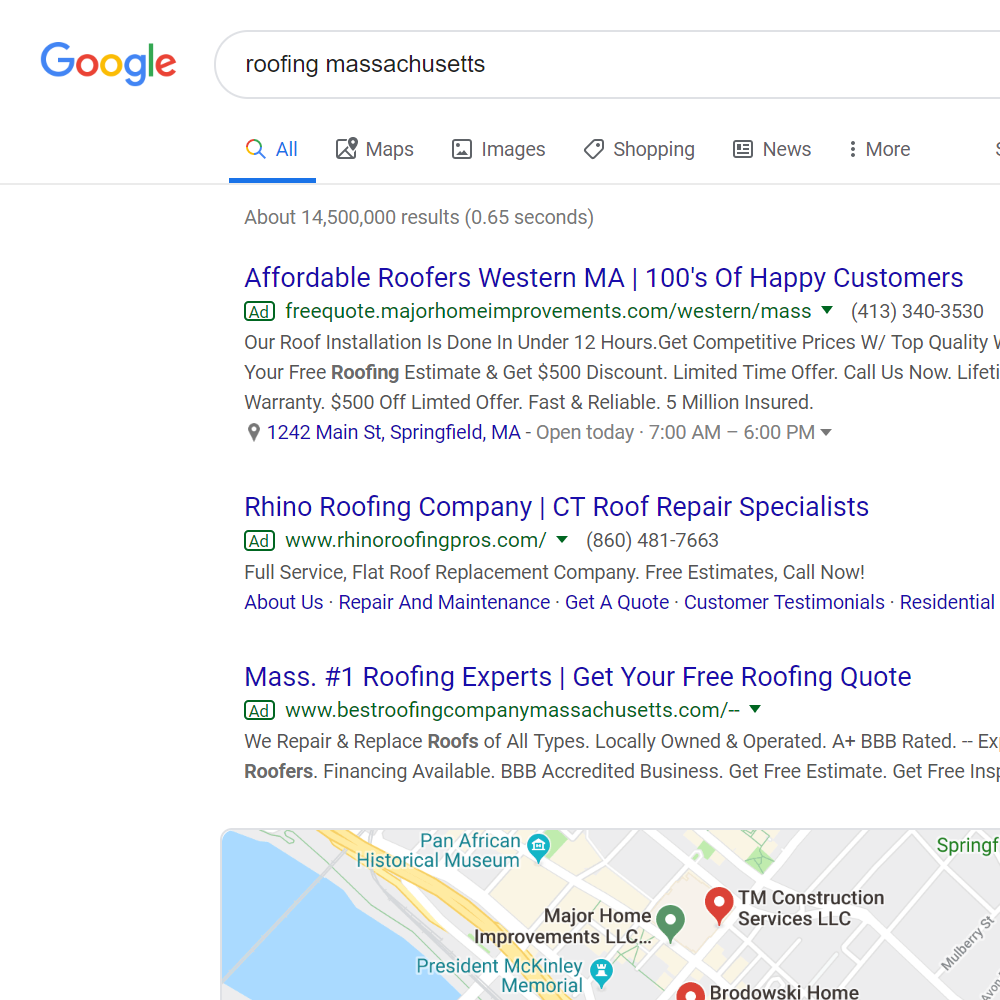 Search engine marketing places your business' ad at the top of a search results page with the word "ad" next to it.
Sounds simple, right? There is a lot more to it.
Not everyone is going to get under the hood and work with you on all the factors that drive results- from relevancy, Google My Business and quality score to keyword optimization and impression share; but at MassLive Media, we help you every step of the way so that you do it right.
INDUSTRY INSIGHTS
Blog Posts
Grow Your Business
Contact us with any opportunities to help your business.
Our business is to enhance your business.