Rebranding is the act of creating a new brand identity in order to better differentiate from competitors. This decision, however, can be difficult to execute when customers already feel connected to your current brand. This means that while many companies may choose to rebrand, it is extremely hard for them to not lose the customers they already have during that process.
In light of the many rebranding disasters that have moved thousands of customers to take to Twitter to voice their displeasure, it has become apparent that rebranding can have hugely negative consequences for companies. But rebranding does not have to garner such negative feedback. That is why it is important to know how to rebrand correctly  before loosing your customers. Here are a few things to consider if rebranding feels like the right move for your company.
Know When to Change
Rebranding only makes sense if your company or services have outgrown your current name and brand characteristics. Here are a few questions to ask yourself to see how well your current brand is working;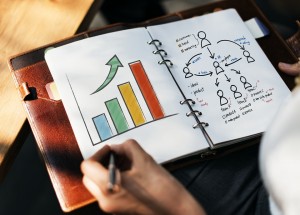 How does your brand compete in your competitive landscape?
Is your brand reaching its intended consumer demographic?
Is there any way your can expand your brand without changing it?
Does your brand have a positive or negative connotation in the market?
Only consider such a shift as rebranding if your current brand is truly not perform well in the market. Do not make this choice lightly; you risk alienating and losing your current customers and brand equity.
Use social media
Don't let social media become a microphone for negative feedback from your customers. Use preemptive conversations with your followers before you make a big rebranding change. You don't have to leak your big announcements, just be aware of what your followers on Twitter and Facebook are already saying about your brand. Ask a few strategic questions. Social media is a powerful tool to garner feedback, but it's better to have that communication before you make a rebranding change, not after.
Do a Business Analysis
Brands are an integral part of a business. Without a name, characteristics, or values attached to what you do, customers will never know who you are. With that in mind, it is important to do business assessments. Do a simple SWOT analysis on your current brand, and take into account both internal and external factors. This will give you a clearer idea about our current brand's strengths and weaknesses, as well the as opportunities it has in the market. If the weaknesses and threats outweigh the strengths and opportunities, then you have some concrete information to use in considering whether rebranding could solve those issues.
Communicate and Remind
You have made all the decisions and have rolled out a rebranding model. Now you need to make sure your customers and viewers are aware of your changes.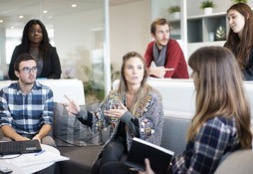 You need to make sure they clearly know what about your brand and characteristics is different. Who are you now, and what do you stand for? What are the similarities and differences between what your brand was and what it is now? Most importantly, why should they continue to support your new brand and company?
Know what channels your consumers view your brand on the most and communicate clearly to them through the process. Write blog posts, engage in Twitter conversations, post regular updates and communications on Facebook. Whatever your best digital channels are, use them.
With the new information you are pushing to consumers, use this chance to also pull them to your website with actionable steps for them to take to engage with your new brand. Include links to your landing pages or other necessary links, giving consumers the opportunity to interact with you. Your consumers don't have to reaction negatively to your rebranding if you do it right. To gain expert help in creating a campaign to communicate your rebranding clearly and effectively, contact MassLive Media today.