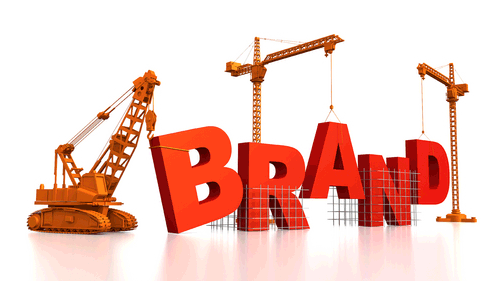 Conventional wisdom says Search Engine Marketing was made to drive conversions – it's basically another direct response channel, targeting those who are ready to buy. To get your brand noticed, you still have to rely on those old standbys: TV, print and display advertising.
The truth is every ad pulls double-duty, and even SEM plays a role in keeping brands top-of-mind. Recent research by Google and Ipsos MediaCT demonstrated just how powerful search ads can be for branding.
In fact, 75% of people never scroll past the first page of search engine results.
Those are impressive numbers and, for most businesses, missed opportunities. When it comes to branding, SEM can be more cost-effective than other options, plus hit consumers at the critical moment when they're conducting research.
Here's how to take advantage of that untapped potential.
Understand the Searcher's Journey
Google breaks out searches into three categories, each corresponding to a different stage of a consumer's research process:
Branded
Category
Affinity
Branded search terms refer to the name of your company, a product or service, an event or other brands associated with your business. They might also include taglines or familiar advertising phrases that have built up brand equity through other channels.
People who search for these terms are usually already familiar with your brand. That means they're perfect for reaching shoppers who know what they want and are closer to making a sale.
So-called category and affinity search terms, however, target consumers at earlier stages in the buying process. They move them from general interest (affinity) to actively looking for a solution (category).
Since most SEM campaigns are focused on end-of-funnel conversions, like sales, they tend to miss these earlier branding opportunities.
Target Category Searchers
With category searches, consumers want to solve a problem, but aren't yet searching for particular brands. They're interested in exploring a broad range of options – like scanning a big-box store's shelves.
At this stage, they'll search for a generic term, like "home juicer" or "best juicer" or "healthy juicer" to see what's out there. Invest in these kinds of broader category terms to get your brand in front of a wider audience.
Make a Name with Affinity Branding
Affinity searches tend to be more general still. A consumer at this phase may search for "easy healthy food" to get general information on the topic.
If you've only built campaigns around your brand name – "Maxomatic Juicer 5000″ – and terms like "home juicer," you're missing a huge opportunity to connect with more of these health-conscious searchers.
Watch for search trends that offer clues to information that consumers want – in other words, use search for market research. Using tools like Google Trends or Topsy, look for popular search terms that dovetail with your product or category to spot topics of interest to your target market.
Then use SEM campaigns to drive traffic to valuable content that informs, entertains and aids consumers in making purchase decisions. And presto, your brand instantly becomes more relevant.
Include branding in your SEM strategy, and you'll be better equipped to meet searchers with the right message, at the right time, wherever you cross paths in their journey.