Today is best suited for data and information. 
I'm in Day 10 of the "work from home economy." Depending on when you started counting you might be a few days ahead or behind me. Clearly, business owners and managers are focused on huge questions around cash flow, payroll, and shelter-in-place. So many are so focused on these immediate needs that we are humbled if they take the time to also talk with us about their marketing questions.
We are trying to be a resource right now. As marketers we often need to challenge assumptions and fears around advertising and marketing strategy. Today is not the time for more challenge.
Today is best suited for data and information. Here's some – sourced from Boston-based paid search agency WordStream, and MassLive's own traffic statistics.
WordStream's recent blog cited the analysis of nearly 16,000 paid search clients. A few of the takeaways that struck me:
Across industries they are seeing an average 21% drop in conversion rates from paid click campaigns. We are spending more time online but are less likely to take a purchasing next step right now. (Should conversion be your marketing goal today?)
Medical and finance are categories you would expect to see getting increased clicks, but so are less obvious ones like "greetings, gifts and flowers" as we battle and support each other through all of this isolation. (Think creatively – how can my business help?)
The legal industry is seeing mixed results so far. People want to talk with a trusted advisor, but lots of clicks are resulting in unanswered phone calls to the law office. (Good wake-up call for all businesses to audit campaigns for accurate dayparting, accurate numbers to call, and ad copy that reflects current operations.)
There's not a single answer for all on lower funnel marketing like SEM right now. Business and lower funnel research is being done and will continue to be done. If the ROI on that is too murky for the investment, a focus on branding and awareness can be the pivot. We will return to "normal" soon. There will be pent up demand for so many things. Engaged, top-of-mind businesses that have been communicating to customers and prospects stand to benefit first.
The public's seemingly insatiable appetite for accurate news and information presents opportunity for businesses large and small to get a thoughtful branding message in front of the right audience right now. At MassLive we are seeing explosive audience growth:
80 percent growth in page views this month (vs. last year) and nearly 100% growth on mobile
Pacing to eclipse our previous record of more than 7 million unique visitors to the site, including nearly a million in just a two-day period earlier this week
More than 200 percent growth in readers going directly to MassLive for news and information (as opposed to finding our articles through search or social referral).
The "we are all in this together" mantra applies here too. Our readers crave frequent, accurate information updates right now and I have no doubt they want information and insight into their local business community too. We're here to help discuss how. When you are ready. Be safe.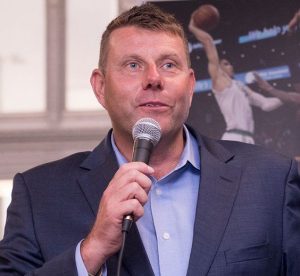 Gareth Charter, Vice President of Sales at MassLive Media
gcharter@masslive.com