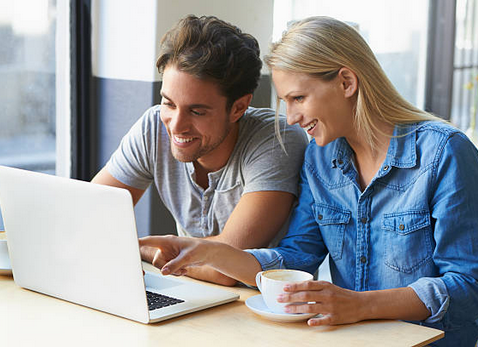 We have discussed why your website's user experience is critical to your success, but how do you make sure that your website is optimized to your viewer's needs? User experience (UX) audits evaluate and test your websites functionality and design in order to create a roadmap for how to create your best user interface. A UX audit is more important than ever, as a recent study from Forrester Research shows that a website with a positive user-experience could raise your website's user conversion rate by up to 400%. Let's take a look at what conducting a UX audit can do for your website, and why you need to audit your website on all devices.
What an Audit Will Do for Your Website
According to data compiled by Impact, industry surveys have shown that every dollar spent on optimizing user experience brings in between $2 and $100 dollars in return. A UX audit will help increase the overall usability of your website. This will improve satisfaction and loyalty among customers, leading to an increase in conversations and ROI.
Google processes on average over 40,000 search queries per second. Moreover, their search engine pays close attention to website usability when ranking search results. Content on your website needs to be consistently updated and include industry keywords. As many as 79% of people who don't like what they find on one site will go back and search for another site. Therefore, doing a UX audit will make sure your content is up to date and not repetitive. Making sure your website is up to date and user friendly can put you higher up in search results, putting your website in front of more consumers.
It Needs to be Mobile  
52% of users said that a bad mobile experience makes them unlikely to engage with a company. Likewise, 48% of users say they feel frustrated and annoyed when on sites that are poorly optimized for mobile. Having a good desktop website is no longer enough. If a website isn't optimized for mobile, users are 5x more likely to leave the site.. A UX audit checks that you optimize your website for any mobile device. This includes: mobile phones, iPads, and tablets. Furthermore, running an audit for mobile experience is easy. You can ensure that your website is doing everything it needs to create the best experience for your user.
Ready to conduct a user experience audit? Contact us to learn more about how we can help.