A big part of the recruitment process is addressing the concerns of today's potential students and their family members by using higher education branding. Regardless of age and education goals, students are looking for more information to help them make their decision.
Potential students are interested in the intangible qualities that set a school apart and help them picture themselves as part of the student body. They also are concerned about the cost of school and the return on their investment. Furthermore, they want to know about a school's unique opportunities and strengths. These are questions your school can answer with a strong marketing strategy.
To stand out, your school needs to make connections with potential students and provide the information they need to make an informed choice. How can you do this? There are 3 ways to direct your marketing efforts toward helping students learn more about your school:
1. Bring out intangible qualities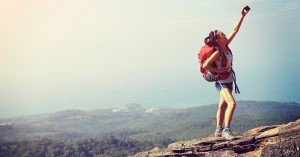 Every school has a story, and that story is shaped by its history, geography, and culture. The intangible qualities of your school, such as student body atmosphere and campus environment, help spin that tale.
Make a list of these qualities in your school, such as cultural diversity, historical events, location, and special traditions. Use that list as a starting point for engaging prospective students with storytelling.
Execute your stories using humor and creativity; avoid complicated business language and stock images. Partner with student ambassadors and student staff for fresh and relevant images and messages.
Video content is an effective way to tell genuine stories. Moreover, video is a medium on the rise, the perfect platform for imaginative storytelling. Break out of the mold by using live streaming platforms such as Facebook Live and Periscope to:
Hold Q&As with students about campus life and their favorite aspects of the university
Broadcast campus events such as concerts, performances and job fairs
Give virtual campus tours
Shine a spotlight on professors and students who win awards and graduate with distinction
Infographics and animations are other effective ways to tell stories about your school. Tell a famous (or infamous!) story in your school's history with animation and recruit a history professor to narrate the story. Additioanlly, use an infographic to explain quirky school traditions or popular cheers at sporting events.
Above all, tell your school's story in a way that is engaging, encourages interaction and offers a personal touch.
2. Be transparent about costs and financial aid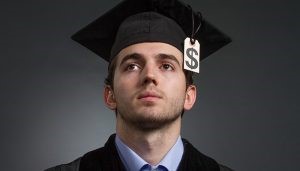 In addition to wanting to know more about the look and feel of your school, students want to see the price tag. In a 2015 national survey of people ages 16-19, 67 percent were concerned about being able to afford college. Furthermore, 77 percent of those students said figuring out the financial aid process was an obstacle for them in deciding whether or not to go to college. Financial stress among college students has been linked with a higher likelihood to drop classes, withdraw from school and take longer to graduate.
In order to mitigate these worries among prospective students, your school should be prepared with a strategy of financial transparency.
Students want a clear understanding of how much their education will cost and what financial aid is available. They want information on graduation rates, job placement rates, and board certification rates. Of students surveyed in 2015, 64 percent are worried about being able to get a job after graduation. Many students research schools online and are likely to seek out this information before contacting you.
One way to make this information easily accessible is to put it on your website. You may be thinking, "but we already have financial aid and tuition landing pages on our website." The question is, how easy are they to find? How clear is the information available? Landing pages with vague copy and outdated information may confuse or discourage students.
Dig deep, get specific and be transparent. Providing clear information about your tuition and fees shows a desire to help students plan for college. Furthermore, attach a contact form to your financial aid page to make it easy for students to reach out for more information.
Today's students are worried about the cost of their education and how to plan for the future. Educate them about the costs and advantages of your school to ease those concerns.
3. Highlight hidden treasures
In addition to the price tag, students are looking for opportunities. Regardless of school size, educating students about standout departments and opportunities informs their decisions.
Does your school:
Offer unique research opportunities to students?
Provide student leadership and student organization opportunities?
Partner with local businesses to offer field experience?
Have unique technologies students can access on campus that will be relevant to their industry?
Have a department that won awards or set benchmarks?
Some students are undecided on their field of study or want to build their own degrees. But if you've set up the necessary structure to provide degree flexibility, make sure students know it's available.
Older students already in the workforce represent an emerging, non-traditional cohort looking for flexible options. Moreover, online class offerings, a four-day school week or night classes are relevant to these students. Additionally, tailoring your information to address multiple cohorts of potential students makes it easier to attract students who are actively looking for what your school can provide.
Use these tips to examine your branding efforts and identify gaps in information that students are seeking.
Contact us now to learn how you can apply these insights to your recruitment process.