MassLive Media office in downtown Worcester now open.
The MassLive Media office, located in downtown Worcester at 10 Mechanic St, is officially open. This demonstrates the company's commitment to be closer to the people and clients they serve. Additionally, the new space will be home to dedicated sales and news teams.
With the doors now open, the fully renovated office space has been revealed! Its shows an expansive and modern layout. This includes a green room dedicated to video production. Additionally, there are glass whiteboards and over-sized presentation screens. The floor plan is open layout, as our team has a collaborative work culture. It has low profile work spaces and meeting areas. The president of MassLive Media, Tim Kennedy comments,"The team is ready to host newsmakers and clients in our brand new downtown location and to further build upon our partnership with the Worcester community."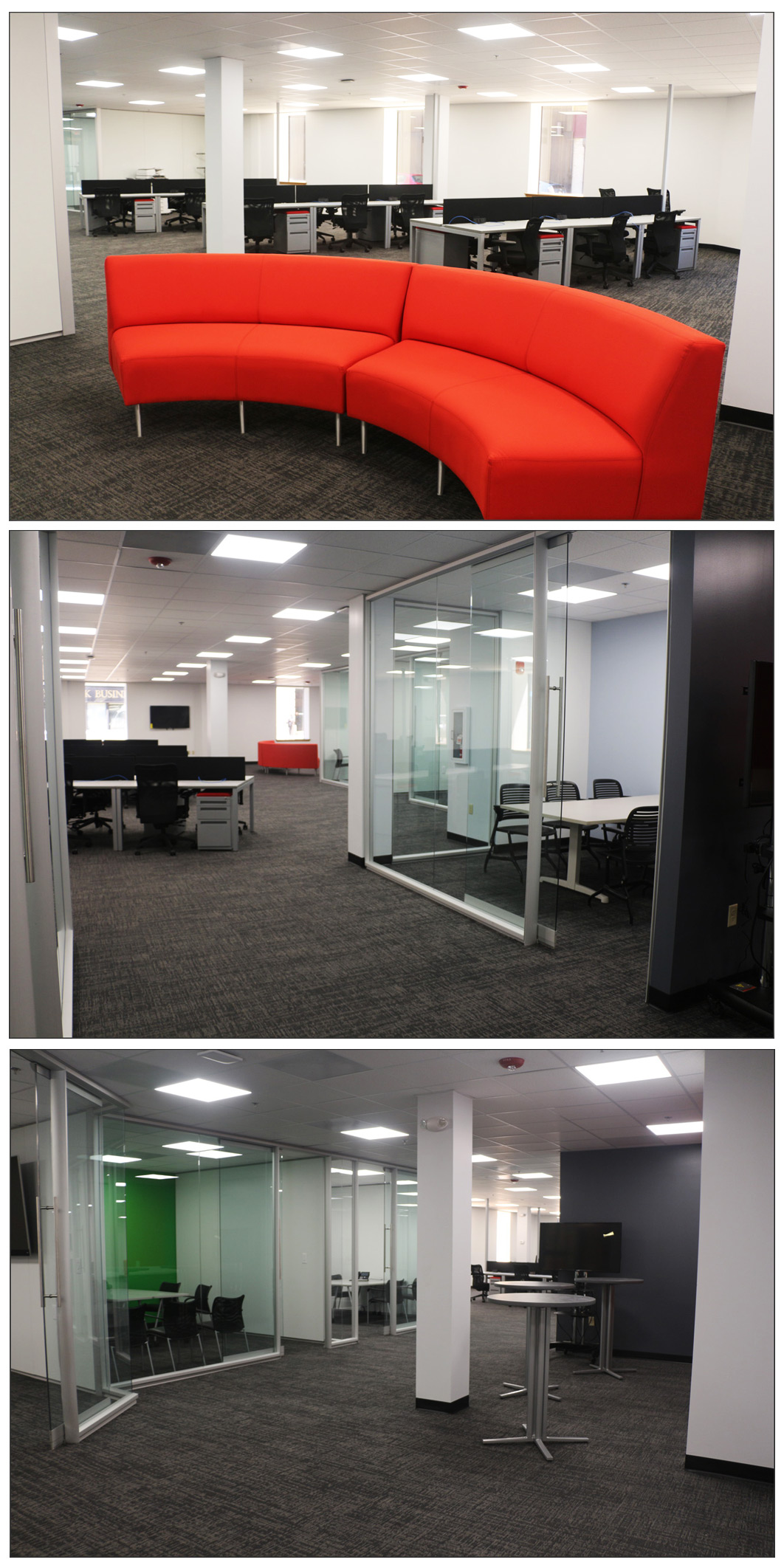 MassLive Media will continue to expand their client reach into Worcester with their expertise and innovative solutions to help businesses.
MassLive Media is Committed
The opening of this office displays our commitment to Worcester and statewide coverage through its consumer website – MassLive.com. MassLive has been covering the Worcester community for over five years. We have a dedicated news team documenting the renaissance of the area.
"As Worcester grows and transforms, so will MassLive in being a part of the heart of the Commonwealth for years to come," Kennedy said.
For businesses, MassLive Media offers a full suite of digital advertising solutions. Moreover, they can scale from local community organizations to regional powerhouses. Services include behavioral audience targeting, search engine marketing, social media advertising, marketing strategy and more. They are all designed to help businesses achieve their objectives.
Advance Local owns MassLive Media. This is one of the leading digital media and marketing companies in the country. The company reaches over 50 million people throughout the United States. Furthermore, MassLive Media also has a downtown Springfield office at 1350 Main St. in the MassLive Building.
MassLive Media will be hosting two open houses and reporter round tables in July and August. This will give the community an opportunity to meet the staff and experience the collaborative work space. We will announce dates for these events in the coming weeks.